Dr. Sinan Perin
Sinan Perin is a transformation specialist. Together with the management of companies, he manages changes in business models for the increasingly digital world.
He is a shareholder and partner in the medium-sized consulting company marenas. Starting with the derivation of transformation goals from the corporate strategy, his team works with him to support changes in the customer organization and the adaptation of the process and IT landscape. In doing so, marenas consultants form a close community with the customer's employees, who stay together until the go-lives of all the desired changes.
Sinan has gained his experience in the automotive industry, in trade, in the insurance industry and in the health care sector. His heart beats here especially for the digitalization of patient care, because as a chronically ill person he understands the needs of patients especially well here.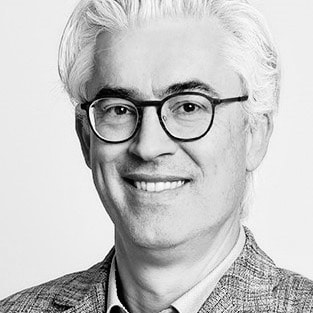 Expert's Profile
Stakeholder Expertise
Trade
Functional Expertise
Health Tech | Sales
Process Expertise Tools
Business Case | Org Design | Proj / Program Mgmt | Strategy
Contact
Dr. Sinan Perin
Marenas Consulting
Rosenheimer Straße 116b
D-81669 München
Germany
Phone: +49 160 718 9698
Social Media